The thing to do in Annapurna Circuit Trek is a form of meditation, by which you can focus consciously on each steps and can feel the touch on the ground. Breathing the pure air and feeling the calmness and peaceful mountain scenery and diverse landscape and terrain will surely rejuvenate your inner soul.
Trekking and hiking is a similar thing to do in the nature. Trekking always involves multi days and walk on the terrain and it can be easy to strenuous. Trekking let you open your mind and soul because you are into the nature for multi days. It gives you more time to understand the local life, culture and tradition and be a part of it. Hiking is a day trip/tour into the closest proximity from the city and walk into the new and vibrant city or nature but never let you have an opportunity to feel the difficulties, to understand the mountain and about environment and surroundings.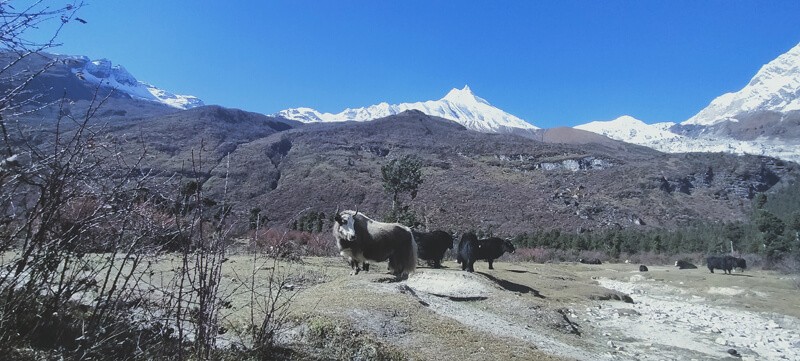 Annapurna Circuit trek is a hidden treasure on earth where you can see the multi culture, tradition and customs of the local people. The lower part of the Annapurna circuit is inhabited by higher cast people like Brahmin and Kshetri and upper part is by Mountain tribes like Sherpa and Gurung-who migrated from Tibetan Autonomous Region. Their lifestyle is harder in term of daily commodities. As soon as you reach Manang, the landscape, environment and its surroundings are mind blowing. You feel like you are going to enter into the different world and approaching the giant Himalayan ranges. Sitting on the boulder, sterling the natural beauty, Glacier, Mountain, snow feed river and high altitude lakes are another gift of the Annapurna Circuit trekking. What else do you need…?