Tilicho Lake is arranged at an elevation of 4,919m, is 4km long, 200 meters deep, and 1.5 km wide in Manang Valley of Nepal. Tilicho Lake Trekking is maybe one of the pined for traveling courses in the Annapurna area. It is considered the most noteworthy lake on the planet as far as its size. Tilicho Lake is encircled by Muktinath Top, Annapurna, Tilicho Peak, and Thorang Peak.
Tilicho Lake Trek begins through charming Marsyangdi Valley and rises to Manang Valley. The Tilicho Lake Trek is the objective of one of the most well-known side trips of the Annapurna Circuit Trek. Tilicho Lake journey requires around 3 days from Manang town. There are not many new visitor houses along the trip and in Tilicho Lake headquarters. It is the impulse to have a road trip from the Tilicho headquarters. Subsequent to finishing the visit, follow the traditional Annapurna Circuit journey over a Throngla top (5,416 m) to Muktinath.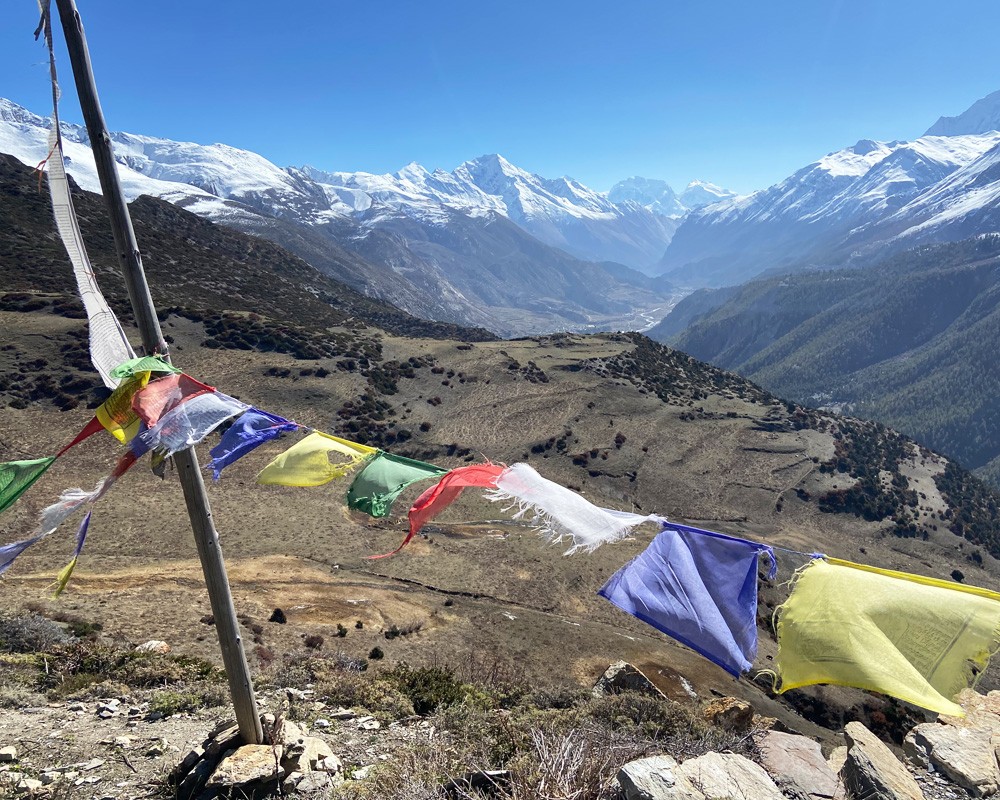 For the elective course to cross from the lake, it is feasible to go to Tilicho Lake Pass or Mesokanta Pass to Thini or Jomsom. Be that as it may, because of the snow on the way and there is no tea house en route, most of the travelers have difficulties. In case you are setting up the camp journey for 2/3 evenings to remain in the rose camp then it is feasible to go on.
Picking a typical course to the intersection Thorong-La Pass (5416m) which permits the splendid display of Gangapurna, Annapurna III, and Chulu West. When you drop down to Kali Gandaki valley you will visit the world's most profound Kali Gandaki Gorge and Muktinath Temple. This trek may conclude in Jomsom and take a flight back to Pokhara or keep continue to visit Ghorepani poon hill and extent it to Annapurna Base Camp (ABC) trek. ABC is a natural amphitheater surrounded by Annapurna I (8091)m, Fishtail (6993m), Annapurna South, Tent Peak, Mardi Himal, Gangapurna, Annapurna II, and Annapurna Fangs.