Upper Mustang overland tour for Tiji festivals
An epic journey through remote and stunning stretches of the Annapurna region. The most adventurous and scenic overland tour on the barren land of Lo Manthang in between Annapurna (8,091 m) and Dhaulagiri (8,163 m). Nepal is known as the home of thousands of Himalayan peaks including the world tallest Mountain and its neighbors. It is not only the adobe of Himalaya snow-capped mountain, but Nepal is also a country of diverse landscape, multi-language, and multi-culture and customs. Yes, the capital city Kathmandu is the home of Temple.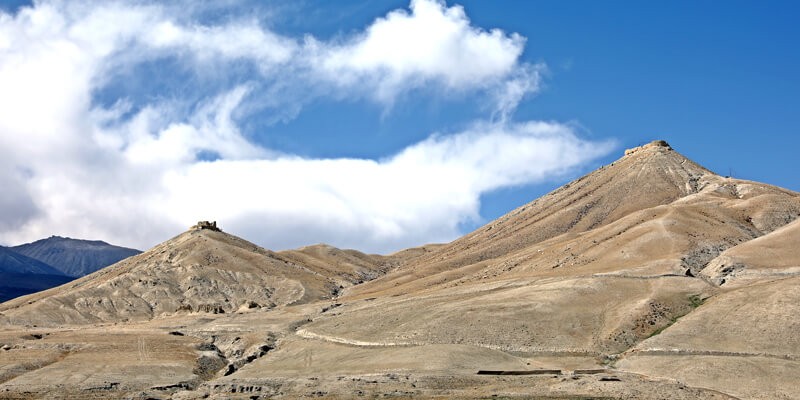 Among several vibrant corners of Nepal like Annapurna Circuit and Everest Base Camp, Upper Mustang is as beautiful as Heaven. It is hard to describe in detail the landscape, culture, and customs of the local people who have been practicing Tibetan Buddhism and sharing the tradition. Upper Mustang was a restricted demilitarized area of Nepal until 1992 AD which makes it one of the most preserved areas in the world. Life in Mustang revolves in tourism, animal husbandry, and trade. Every trekking region of Nepal has its own features and Upper Mustang has the Tiji festivals which fall on 19th May 21st May 2020. Tiji festival is the most colorful and important festival among the Mustang people. Due to the rapid development of China/Tibet, this area also highly influenced by that and it does have an overland tour facility from Kathmandu. Visiting Upper Mustang can be a dream trip to everyone and Global Adventure is here to deliver the overland trip to Mustang.