Amazing Trek Company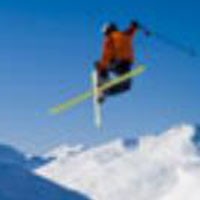 Muchas gracias, Cristian
February 17, 2015
Someone in the guest house recommended me Global Adventure Trekking, so I decided to contact them. There are many Trekking agencies around Thamel, but I would highly recommend this one. All the staff were very helpful, friendly and professional. They recommended me to go for the Everest Base Camp and Gokyo (16 days trek) and I cannot be more happy about my experience.
My guide Dipendra (Dip) was amazing and truly made my trek memorable! He was very knowledgeable about the mountains and culture, and we enjoyed learning from the culture of the other (as I am Spanish).
He gave me advice on altitude sickness when I felt unwell and that made me feel safe and extremely comfortable in his presence.
I would highly recommend this company to all trekkers. Everything went very smoothly and they were instrumental in ensuring that we had an excellent time in Nepal! They are extremely professional and all the staff speak good English.
Thanks, Global Adventure Trekking.
Muchas gracias, Cristian.