Annapurna Base Camp Trek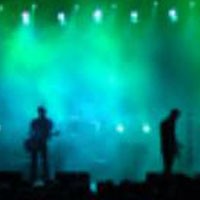 We first met Krishna after being ushered into his Kathmandu office by one of his street touts. From the moment he introduced himself we could see that he only wanted to please and give us the trip of a lifetime. He was extremely flexible with our trip and emphasised that it was our trip and we could do exactly as we wished without time constraint- something we found many trekking companies are reluctant to do. It quickly became apparent to us that Krishna and his guides are all very experienced and completely professional not to mention trustworthy and proper. The reputation of GAT is excellent and we left his office feeling excited and confident we had chosen the right company.
We met our guide and porter the day before we commenced our trek, Netra was to be our guide and Harri was our porter. We couldnt have been allocated nicer chaps. Netra and Harri were extremely informative and always ensured our needs and requirements were met at all times. At each evening stop they always got us the best, most comfortable room and looked after our meal requests. On the trek we went at our own pace and Netra taught us many things about the Himalaya and the wildlife. We climbed Poon Hill for the morning sunrise which was magical. We were fortunate enough to not experience any altitude sickness and allowing plenty of time for our trek meant we could take it as slowly as we wanted. The weather was forecast to be poor so we had to miss out an overnight stay at Machhapuchhre Base Camp and climbed from Deurali to ABC and back down to Doban in one day which proved to be a very long day.
We visited Hot Springs on the way down which provided a most welcome wash after two weeks of trekking! Overall a fantastic experience and would highly recommend GAT, Harri and Netra.