EBC High Pass Trek Experience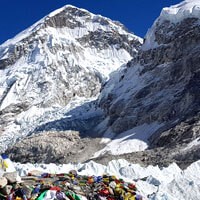 How to start…! This was the second time for me to trek with Global Adventure Trekking. This time I choose Everest High Pass with the combination of Everest Base camp. GAT organization was impeccable, our guide was amazing. Tea houses are welcoming and warm. Guide assessed our group very well setting a good pace, lots of explanations of the mountains and escorted on lots of extra walks. He also knew when to let me wonder about the mountains when the others have had enough! Our social time in the evenings fantastic, lots of talking, cards, when you wanted reading.
These guys at GAT know their stuff and do it very well. Thanks again for super well-organized trip and of course the mountains of Nepal, sensational. Yes, we are coming back with my another friend very keen to tackle some peaks with.