How to summaries my Experience!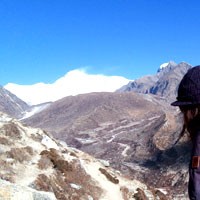 How to summaries my Experience!
The front office at Global Adventure Trekking is truly wonderful. Their timely updates and reasonable options they offered help me find the right trek. They were concerned well that I have the best of the experiences from the beginning.
The moment I walked out of the airport, I knew I was in good hands the whole time. I was met by their staff-waiting for me! I was comfortably taken to the hotel. I spent the next day touring the city with them. When the trek started high pass trek, it was challenging but I felt safer than ever. I could see how my guide prioritized my safety at all times. So did my porter. They provided insight into the trek; stayed with us the whole time, shared funny stories, kept us upbeat, and ensured we were safe and happy. I couldn't recommend them enough! Just go for it!