Supper beautiful trek-Upper Doplo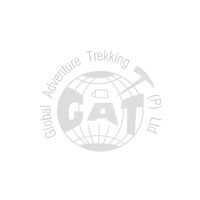 How it starts! It was our family trip to Upper Dolpo with Global Adventure Trekking. We were very much impressed with the movie "Caravan". Since then we were planning about this trek. Finally, we stumble with the right local company "Global Adventure trekking' to make our trip safe and successful.
Initially, we were a bit scared of the weather because of the Monsoon but everything went well and smooth as we were planning. Our Guide and porter were exceptional! They made every single day special and happy to modify the itinerary. The highlight of our trek was "Charka Bhot" Monastery and of course the Lake not only that the unbelievable landscapes and we were always above the cloud! If anyone would like to trek in the remote area, I highly recommend Global Adventure for your wonderful holiday.
Over in all, It was a great trip and thank you GAT and team for making our trip the most memorable one. We are sure, we will see you in 2020 for Upper Mustang.