Wonderful trip in Nepal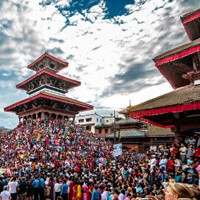 Our time to visit Nepal was limited, it took time and was inconvenient to go to bus stations to travel from one place to another. Very lucky, we found Global Adventure Trekking, they provide excellent service, arranged the whole trip for us from Kathmandu to Chitwan and Pokhara. Hotel in Chitwan provide delicious fried rice, and it is very nice that our tour guide can speak both English and Chinese. Because of the bad weather in Pokhara we couldn't go paragliding, they give back the cost for paragliding immediately when we back to Kathmandu as promised.
We really enjoyed the trip to Nepal. Thank you Global Adventure Trekking, and see you next time.