Your best choices...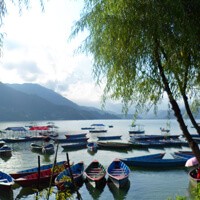 stephenmoon
December 08, 2014
Trip to Nepal with Global Adventure Trekking!
I recently got back from Nepal, I was lucky enough to find and choose Global Adventure Trekking for my trip to Rafting, Chitwan, Pokhara tour and Kathmandu valley sightseeing. I have found them very professional and truly honest for there customers services. I would like to say thank you Rajan and GAT team for their great support to make my journey success and memorable. I highly recommend them, if anybody wants to visit Nepal you can certainly contact Global Adventure Trekking, they are one step ahead......! I will definitely come back to Nepal for more tour and trek and go with you guys again! Thanks for everything! I am glad I did not pass them by as just another company. Once again thank you Global trek for a great trip!